Mission Statement: To improve economic security through financial education and coaching.
Vision Statement: Financial Freedom for All.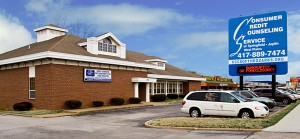 Consumer Credit Counseling Service is a non-profit community service agency. Our goal is to help solve debt problems for those in financial trouble.Established in Springfield, Missouri in 1969 as a not-for-profit organization, Consumer Credit Counseling Service, better known as CCCS, is one of more than 700 community based offices in the U.S., which make up the National Foundation for Credit Counseling (NFCC). We help our clients solve their debt problems by offering constructive advice and counseling and/or through our Debt Management Program (DMP). Our staff is made up of highly trained professionals, with one goal in mind: helping you master your money.
We can help you make the most of your money through a solid financial plan, credit report education, and financial education programs, resulting in you getting out of debt. We are local, personal, and experienced. We have confidentially helped your Ozarks' friends and neighbors pay down $1,000,000 in debt each month – and we can help you too.