Mission Statement: To improve economic security through financial education and coaching.
Vision Statement: Financial Freedom for All.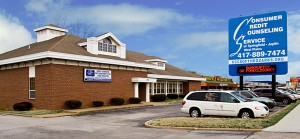 With over 50 years of experience, Consumer Credit Counseling Service is a LOCAL, non-profit community service agency.  We have one goal:  Help you master your money.  While many are scared and buying up enough toilet paper to last 6 months; others are paralyzed by fear and don't know how to make difficult financial decisions during COVID-19.  It's time to turn to Certified Financial Professionals.  Not only do we help with Financial Education; but we have a Debt Management Plan to assist those have mounting credit card debt.  For those in our community who have lost hours or have been furloughed during this pandemic, we are exploring new solutions designed to help you through these tough times.
Every person has a story unique to them.  We don't take a one size fits all approach.  Our approach is holistic.  In addition to the Debt Management Plan and Financial Education, we offer Credit Report Review,  Bankruptcy Counseling, Student Loan Counseling and Housing Counseling.   We have confidentially helped your Ozarks' friends and neighbors pay down $1,000,000 in debt each month – and we can help you too.  Please visit our Facebook page and "like" us for continual updates and new information.  CCCSoftheOzarks.